Nollywood actress, Anita Joseph has taken to Instagram to advise married woman about their looks and how to keep their husbands attracted to them.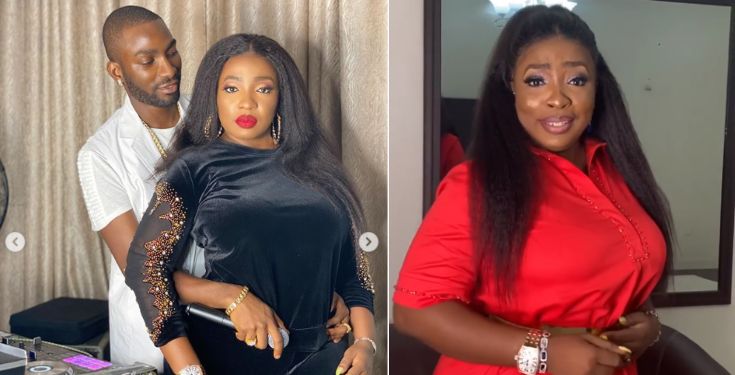 According to the actress, you need to marry a man that gets you in the mood whenever you see him, and you have to keep up, as your husband needs to see you how you were when you met.
"Married women listen, this is the time the shakara starts.
Open your eyes, when you are in the kitchen be sexy, sweet and hot. You need to see me in the kitchen, my husband grabs me everywhere. That you are married with kids doesn't mean you should do shakara, this is the time to do shakara. Why are you tying wrapper? The man will run away. You husband needs to see you how you were when you guys met, I know some things might have changed, but keep up. Don't be like a mad woman, take care of yourself" she said.
Watch the video below…
Anita and her husband, Michael Fisayo got married in February in a private ceremony.