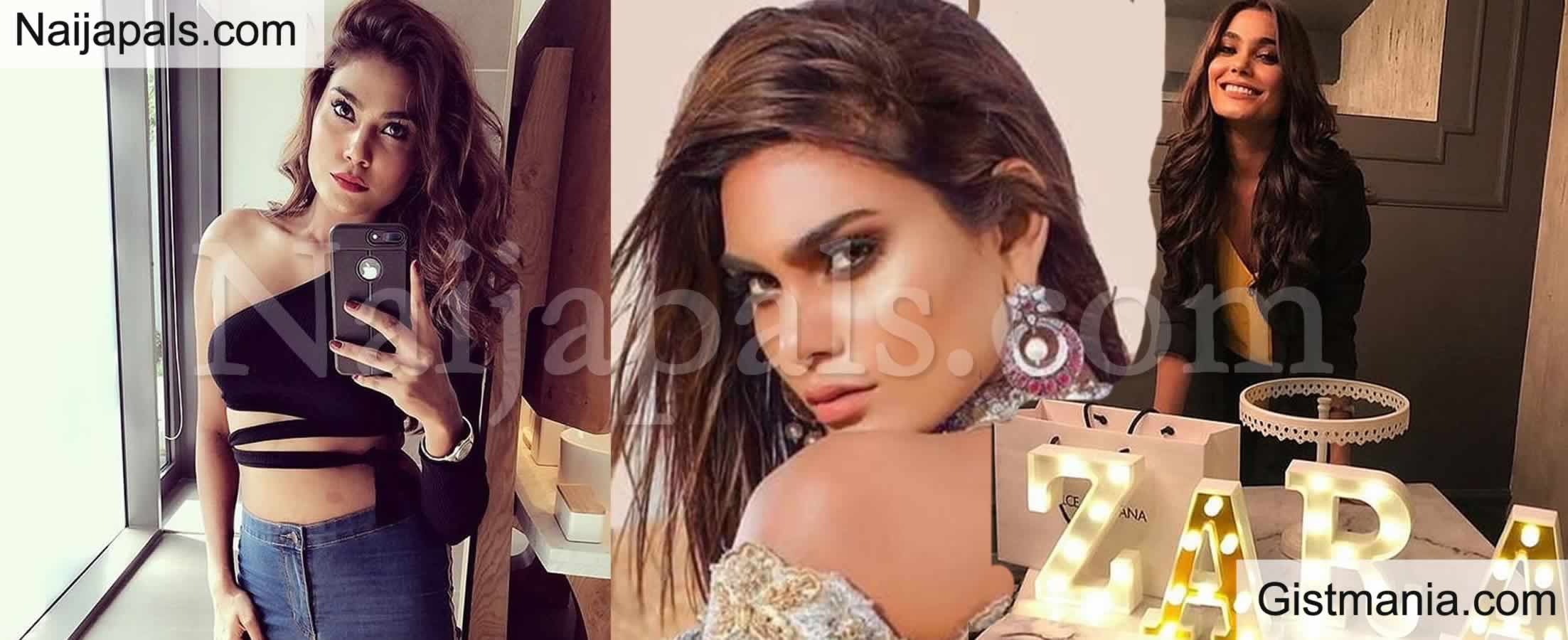 A model who is feared to have died in the Pakistan plane crash last week has received online abuse posthumously.
Trolls on Twitter shared images of Zara Abid, 28, attacking her for her 'sinful' outfits and modelling career, with religious radicals saying she will be punished in the afterlife.
Abid is believed to have been one of the 98 people on board the Pakistan International Airlines aircraft that crashed into a residential area in Karachi on May 22.
While she has not been named, officials have said only two people survived the crash, and manifest records and her friends appear to have confirmed she was on the flight.
Her social media profiles – Instagram, Facebook and Twitter – have all been taken down since, although it is unclear if this was done by her family following the abuse.
As news began to spread that it is believed she was one of the people to have died in the crash, a number of social media accounts belonging to religious radicals questioned Abid's faith, suggesting she would be punished in the afterlife for her profession and lifestyle.
A number shared modelling pictures of her as apparent examples to back their claims.
One user, posing under the name 'Irfan', wrote: 'Those people who are saying that she will be in paradise after plane crash accident then being Muslim I would tell them ALLAH Pak doesn't like those women who are showing their body parts to everyone and jannat is only for pure men and pure women.'
Another, Zarwan Ali, tweeted: 'I really didn't wanted to do it but some people are ignorant and are now using Zara Abid death to defend her profession and lifestyle.
'Sorry that can't be defended that is prohibited and those who kept telling her that she is doing Haram did right thing. Still do dua for her.'
In Pakistan's conservative society, women are expected to be modest, but those in the public eye often find themselves on the wrong end of moral derision online.
In response to the abusive tweets, however, people jumped to her defense, rebuking those who were criticising her and her career.
'And this is another example that Allah honors whom he wills. None of us know who is closer to God. Stop judging people and focus on your actions. May Allah forgive us and get us out of this difficult situation,' wrote twitter user Esra Bilgic.
A similar message and sentiment was shared by many other users who mourned the model. Many pointed out that the plane crash had happened as the country was preparing to celebrate the end of Ramadan and the beginning of Eid al-Fitr, suggesting she was now closer to God.
Abid had worked with some of the most recognisable fashion brands in Pakistan, and in January won 'Best Female Model' at the Hum Style Awards. She was also set to make her debut as an actress later this year, the BBC said.