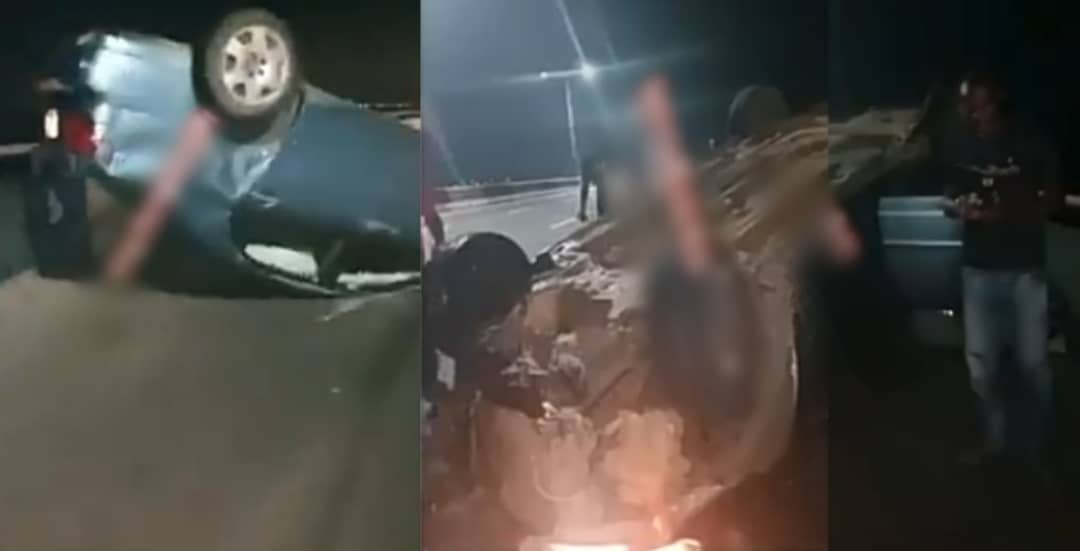 A Nigerian man is so full of thanks and gratitude to God for sparing his life, after he survived a near fatal car crash at 3rd mainland bridge, Lagos.
According to reports, the car tyre busted along the road which caused the car to somersault. The car was at the verge of falling off the 3rd mainland bridge when it miraculously stopped.
From the video which is making the rounds on social media, the lucky victim could be seen walking out of the car unscathed.
Eye witnesses who were shocked as he came out without a scratch enjoined him to give thanks to God for sparing his life.
Watch the video below;
Source link