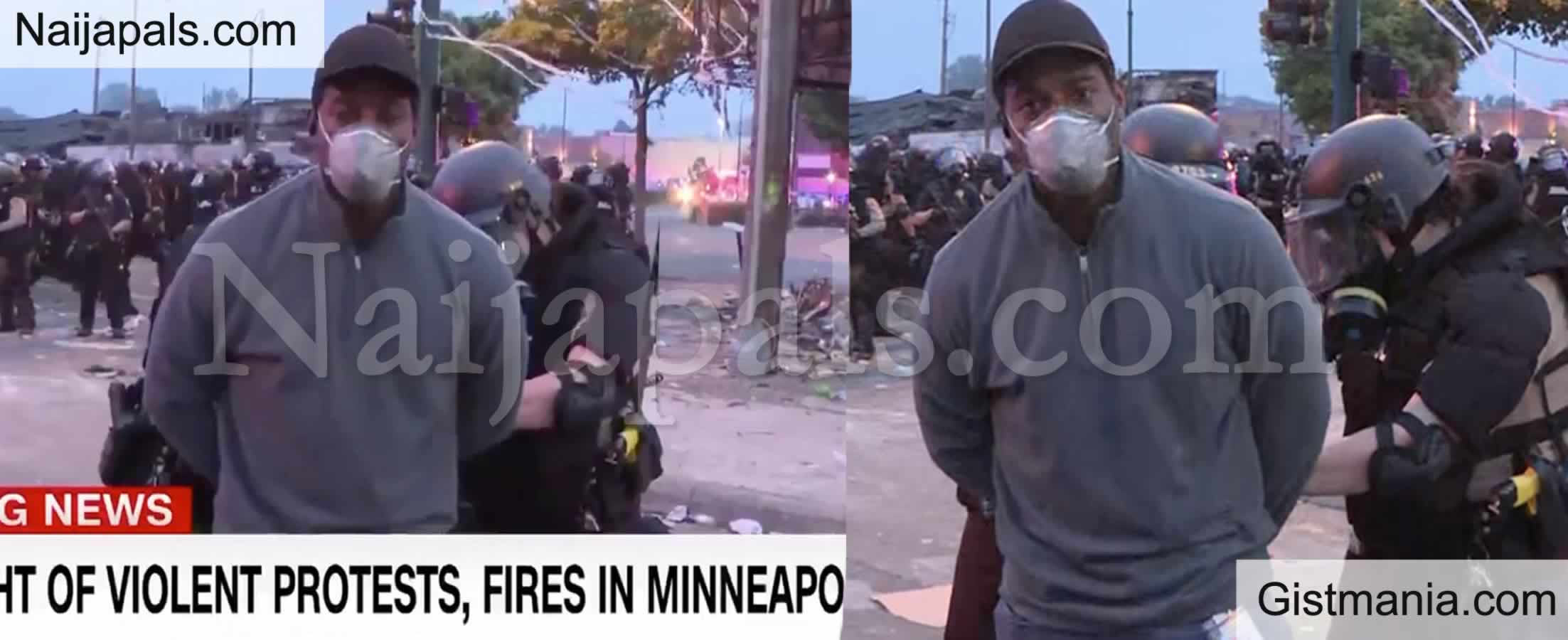 A CNN reporter Omar Jimenez has been arrested by Minnesota State Patrol while giving a live television report this morning.
Jimenez and his crew – producer Bill Kirkos and photojournalist Leonel Mendez – were arrested while Jimenez was reporting on the killing of George Floyd, a black man who died after a Minneapolis police officer knelt on his neck for eight minutes.
Jimenez was put in handcuffs and led away from his team of producers this morning shortly before 6.30 am after the team was moved down the street by police in riot gear.
The crew was told he was being arrested for refusing to move when he'd been told to but he was heard live on air telling the officers
"We can move back to where you like. We are live on the air here. … Put us back where you want us. We are getting out of your way — wherever you want us (we'll) get out of your way," Jimenez said before he was led away.
"We were just getting out of your way when you were advancing through the intersection," Jimenez said.
After the CNN photographer was arrested, his camera was set on the ground and continued to transmit live images.
Minnesota Governor Tim Walz has apologized to CNN President Jeff Zucker and called it 'unacceptable'.
After being released, Jimenez returned to the air. He said: "Everyone was pretty cordial.
"I said to the officer who arrested me, 'look, we're going to be here for the next few days. Where do you want us to be?' And he said, 'I don't know, I'm just following orders.'"
Jimenez, who is black had been reporting from the site, near a city police department precinct that protesters had burned in rage over the death of George Floyd.
The 46-year-old was killed on Monday at 8 pm for allegedly using a fake $20 bill to pay for goods at a store. He pleaded for breath, saying he could not breathe, but Derek Chauvin, the officer, refused to remove his knee from the man's neck while a crowd gathered.
Another CNN correspondent Josh Campell, who also was in the area but not standing with the on-air crew, said he, too, was approached by police but was allowed to remain.
"I identified myself … they said, 'OK, you're permitted to be in the area,'" recounted Campbell, who is white. "I was treated much differently than (Jimenez) was."