Nigerian actor Kunle Adegbite has reacted to the release of the video which showed how Hushpuppi and others were arrested in a sting operation dubbed "Fox Hunt 2".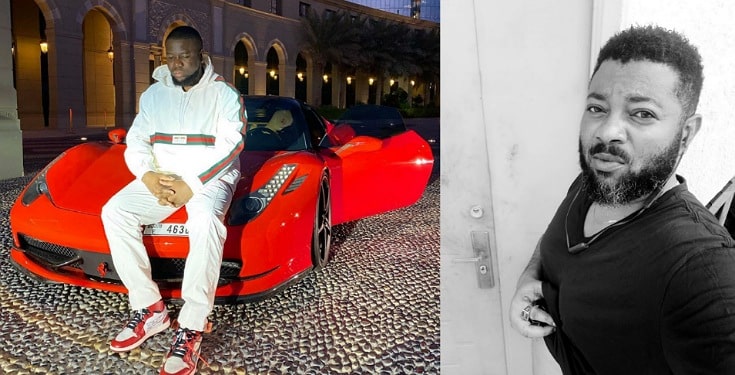 Dubai police accused Hushpuppi of defrauding over 1, 926,400 victims of $435.6 million. They seized $40.9 million in cash and more than a dozen luxury cars in the arrest.
Following Dubai police revelation, the actor appeared surprise over the level of the Dubai-based big boy's wealth.
In his post on Instagram, Adegbite noted that before Hushpuppi's arrest, some bloggers qualify him as a self-acclaimed billionaire whenever a report was written about him.
He added that Hushpuppi should not be described as such again.
"Can't you guys see for yourself? The video I watched about his arrest yesterday was…stop saying self-acclaimed billionaire again o," his post read in part.
In the caption that accompanied the post, Adegbite prayed for forgiveness on behalf of Huspuppi.
See his post below:
Source link